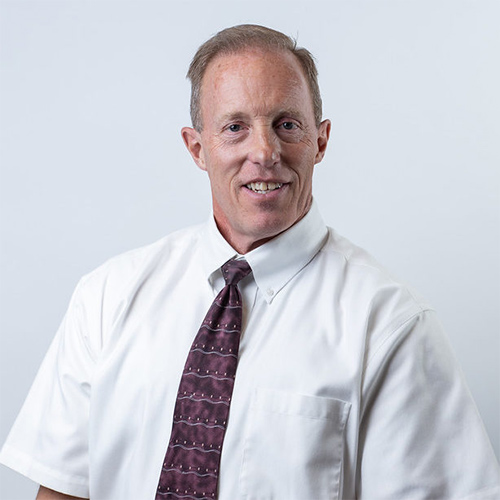 Dr. Sparr focuses his medical practice on the comprehensive treatment of musculoskeletal injuries and pain. His philosophy is to assure a pleasant, educational and beneficial experience to every patient within his practice. This begins with an extremely comfortable office environment. His friendly, professional and always helpful staff strive to make the patient experience painless.

Dr. Sparr makes it a priority to spend enough time with each of his patients to assure he gains a complete understanding of their often complex problems. An equal amount of time is spent on a thorough education process, making his patients aware of the cause of their problems as well as treatment options, which in turn enhances the patients' active participation in their recovery. By doing so, Dr. Sparr is frequently able to effectively and successfully treat patients that have grown frustrated with previous medical treatment, or been poorly educated on the cause or solution to their problems.

Dr. Sparr has expertise in the treatment of a variety of painful problems. He treats patients of all types, from elite athletes to weekend warriors. He has served as Medical Director for numerous national and international sporting events. He is Level-II Accredited by the Colorado Division of Worker's Compensation and provides treatment of various forms of industrial injuries. He frequently sees patients that have suffered injuries in motor vehicle accidents. Some of the most common ailments treated by Dr. Sparr are back and neck pain, adult-onset headaches, shoulder and knee pain to name just a few. He is expertly trained in Electrodiagnostic Medicine (EMG), which is used to diagnose the causes of pain and numbness in the extremities, such as carpal tunnel syndrome, cervical and lumbar radiculopathy. Dr. Sparr is a Colorado native who received his Bachelor of Science degree from Colorado State University. He completed his medical training at the University of Colorado School of Medicine in Denver, and residency training at the same university in 1999. He has been serving the Southern Colorado community, practicing in Colorado Springs, and Pueblo since.

Dr. Sparr enjoys a variety of activities outside of work. He coaches youth hockey in Colorado Springs, enjoys skiing, mountain biking, photography, church activities and especially treasures time with his lovely wife Sayeh and son Jacob.