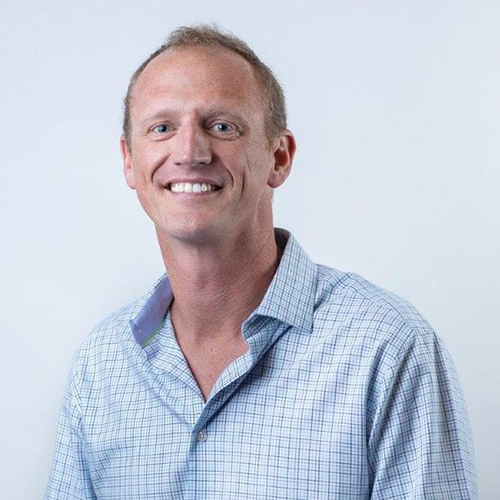 Dr. Scheper completed osteopathic medical school at Ohio University, where he learned the skills of hands-on manipulation of the body and gained an appreciation for how important the structural balance and alignment is on our overall health.

He later specialized in Physical Medicine and Rehabilitation at Emory University in Atlanta, concentrating on musculoskeletal orthopedic care as well as inpatient rehabilitation involving stroke, spinal cord injury, brain injury and neuromuscular disorders.

While in Atlanta, he served as Chief Resident of the Emory Department of Physical Medicine and Rehabilitation, and on the clinical faculty at Philadelphia College of Osteopathic Medicine – Georgia Campus.

He completed a 2 year sports and spine fellowship program at the esteemed Portner Orthopedic Rehabilitation clinic in Honolulu, after which he stayed on staff and developed a successful clinic in Kaneohe, HI. While in Hawaii Dr. Scheper also served as a consultant neurophysiatrist at Hawaii Pacific Neuroscience.

Upon relocating to Colorado, he joined Accelerated Recovery Specialists in November 2013, and with his unique training in spinal intervention, allows us a more comprehensive team management of debilitating neck and back pain requiring more aggressive measures.


His clinical interests include non-surgical spinal intervention, electrodiagnostic evaluation of peripheral neuromuscular disorders, the integration of diagnostic ultrasound to orthopedic medicine, and the management of complex pain that has often been inadequately evaluated and treated by past physicians.

Dr. Scheper is a board certified Diplomat of the American Board of Physical Medicine and Rehabilitation, and is an active member of the American Academy of Physical Medicine and Rehabilitation, International Spine Intervention Society, Colorado Medical Society, and American Osteopathic Association. He has a wonderful family with young children, and is committed to serving the Colorado Springs community through his church. An avid athlete, he enjoys snowboarding, mountain biking, backpacking, soccer, tennis, running, swimming, and surfing.